From the creators of Osmos comes Karmaka, a competitive card game that plays out over multiple lives.
Buy Karmaka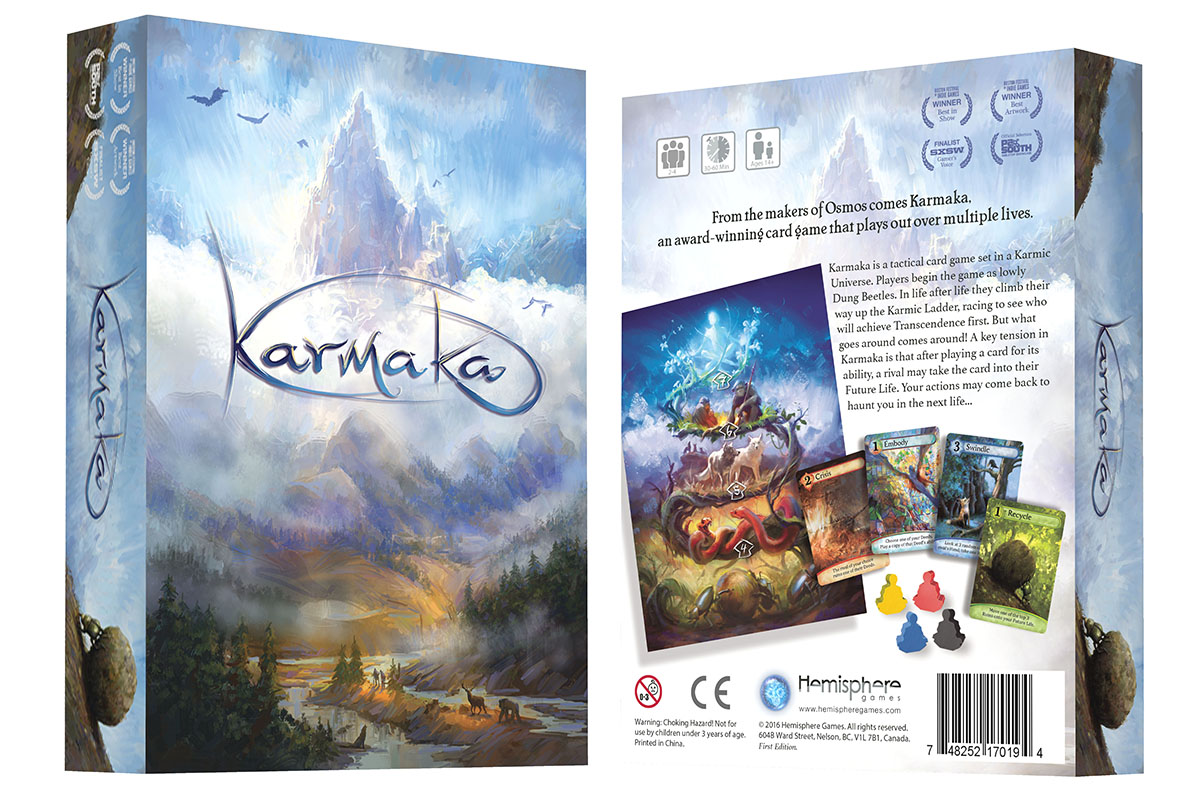 Players begin the game as lowly Dung Beetles. In life after life (hand after hand) they work their way up the Karmic Ladder, racing to see who will achieve Transcendence first!
Score points to ascend while sowing the seeds of your next life, and – if necessary – sabotage your rivals. But remember, what goes around comes around, and your actions have consequences in this life… and the next.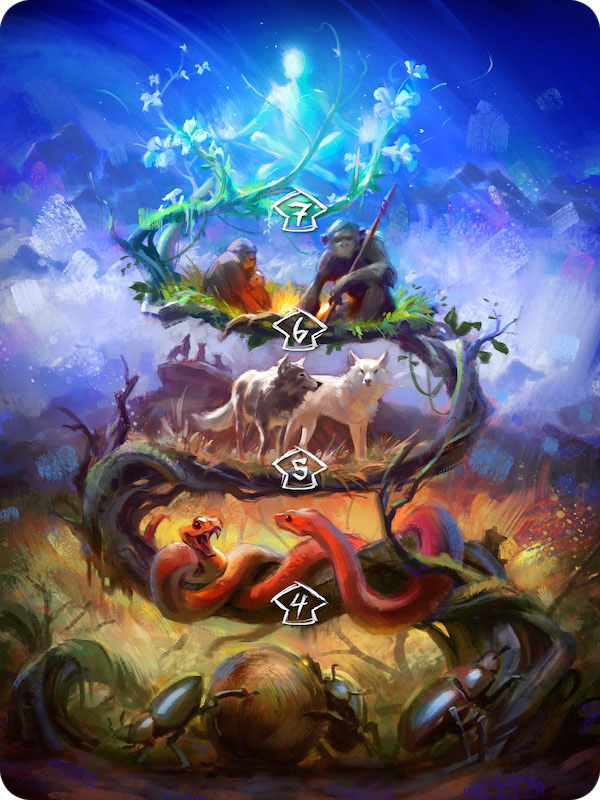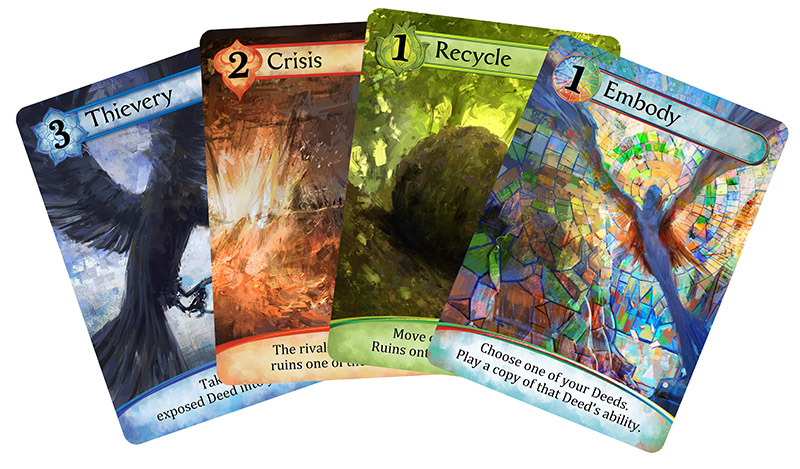 Print and Play
Karmaka has a free print-and-play, including translations and aids in multiple languages. Check it out!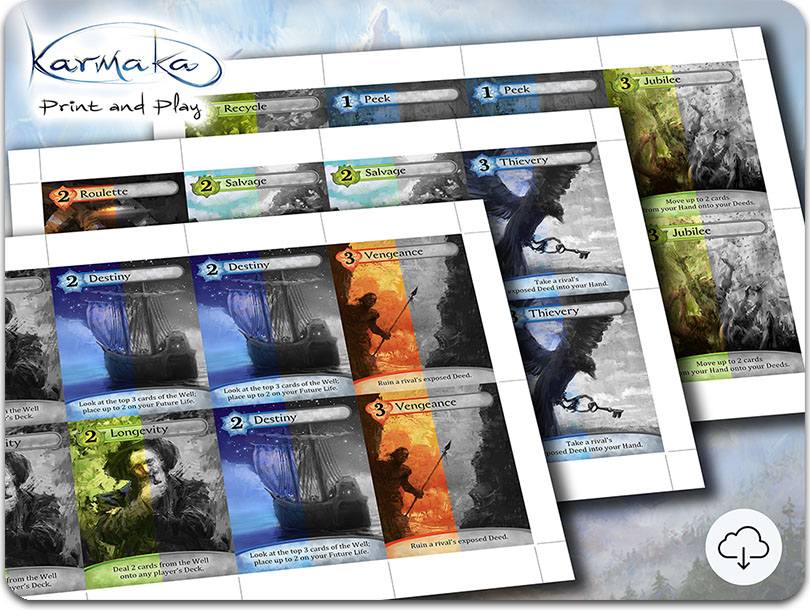 The Team: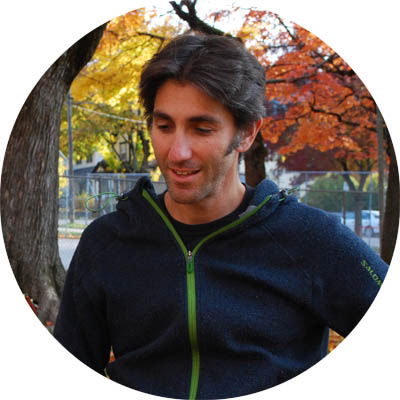 Eddy Boxerman was lead designer and developer on Osmos. He is doing physics programming on Scale. He also worked at Ubisoft Montreal on the Splinter Cell franchise.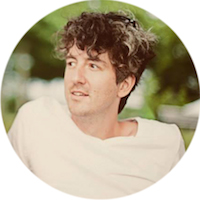 Dave Burke was a conspirator on Osmos. He is a consultant on Mental Canvas. He was also an Unreal Engine developer at Epic Games and worked on the Gears of War and Unreal Tournament franchises.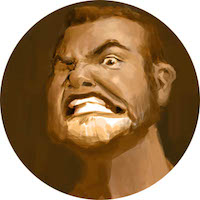 Marco Bucci is a freelance illustrator with a wide range of experience, including work on the Monkey Island, Frozen and Star Wars franchises, and such clients as Walt Disney, LEGO, LucasArts, and Mattel.